1. Plate to Pixel 2. Adobe Lightroom 4 3. Sigma 50mm 1.4  4. Neewer Light Reflector 5. Manfrotto MKC3-H01
First, I am by no means any kinda expert when it comes to photography but I have really worked hard to improve my food  photos.    When I first got serious about my photos I bought a Canon T2i.    My first photo that was accepted to Foodgawker and Tastespotting was taken with the kit lens.  This is the photo:
Now when you compare that to the first food photo that graced my site you can see a difference: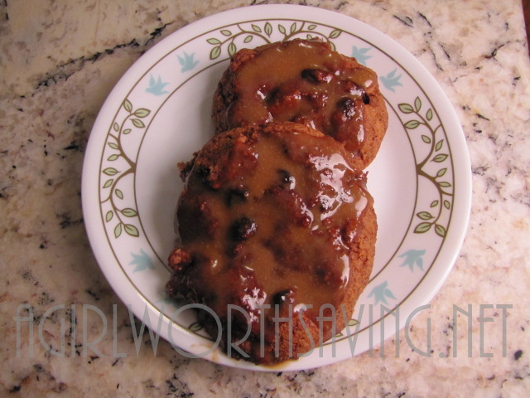 So what was the big change?
1.  Plate to Pixel!! Read the book and study the images.  What makes the food look good?  How does color and light make the dish pop?  Do you notice any repetitions?  How does color in the props help the food?  I still have a lot of work to do but this book seriously gave me the knowledge to improve my photos.
2. I love me some Lightroom.  Holy moly it makes a huge difference in your photos.  Here's a before/after of a giraffe I took at the zoo on a gloomy Portland day.
Lightroom is not magic and it won't make a bad photo better but it will give you a boost in low light situations as well as tweak other color issues in your photo.
3.  I splurged during the Black Friday sales and bought a Sigma 50mm 1.4 and I LOVE it!  I have a super dark kitchen (Cave) and on a dreary rainy Portland day  the last thing I want to do is go outside to shoot.  I took this photo with window light only.
4. I love my reflector.  I have two that I use to bounce light around during my food shoots to help bring out the shadows and highlight the food.  You can also use them to filter light.
5.  When I first started taking photos I bought the cheapest tripod I could find and I HATED it.  On the first day I owned it 11-month-old Little grabbed the leg and bent it.  I later ended up accidentally ripping the ball head off.  Yeah.   Anyhow I was not going to go through that again so I searched high and low for a quality tripod under $75 and found the Manfrotto MCK3.  Simply Love! I highly recommend it.