This post contains affiliate links. Click here to read my affiliate policy.
Coffee infused with clove, cardamon and peppercorn to make the best dirty chai latte recipe.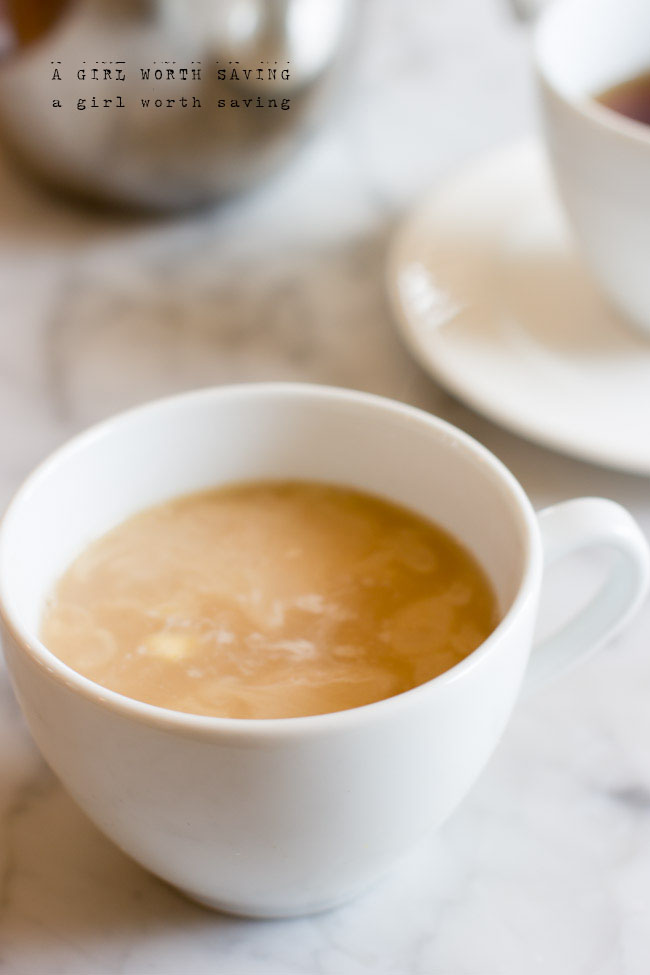 Last year I discovered Dirty Chai. I got a bit addicted to the wonderful melody of coffee, cloves and ginger topped with heavy whipping cream.
However, most coffee shops or mixes have sugar it in. This makes it tough for to me drink since I really do try to avoid sugar.
One thing that I've noticed as I'm in my last week of the 21 Day Sugar Detox is that spices become so much more important in a recipe when you remove sugar.
99.9% of the time I don't do any sugar in my coffee or beverages however I never had such a strong urge to add a tiny splash of honey as I did with this Dirty Chai recipe.
I guess that's better than Mr. Bejelly saying that adding rum to it would make it spectacular.
So what exactly is Dirty Chai?
Is coffee that has been infused with the spices commonly added to chai tea/
How to make a Dirty Chai at home
Follow this recipe! It's super simple and all you need a french press, some coffee beans and spices.
Anyhow, the nice part about this Dirty Chai recipe is that it's EASY. Brew for 5 minutes in your French press and enjoy!
Coffee infused with Chai is a drink everyone will love!
Ingredients
1 piece of ginger - 1/2" wide x 1 " tall after peeling, dice
3 cups of boiling water
Instructions
Add the ground coffee and spices to a French press. Pour 3 cups of boiling water over the spices and close your press. Let steep for 5 minutes and then enjoy with coconut milk or heavy whipping cream.
Nutrition Information:
Yield:
2
Amount Per Serving:
Calories:

16
Sodium:

19mg
Carbohydrates:

4g
Fiber:

1g