This post contains affiliate links. Click here to read my affiliate policy.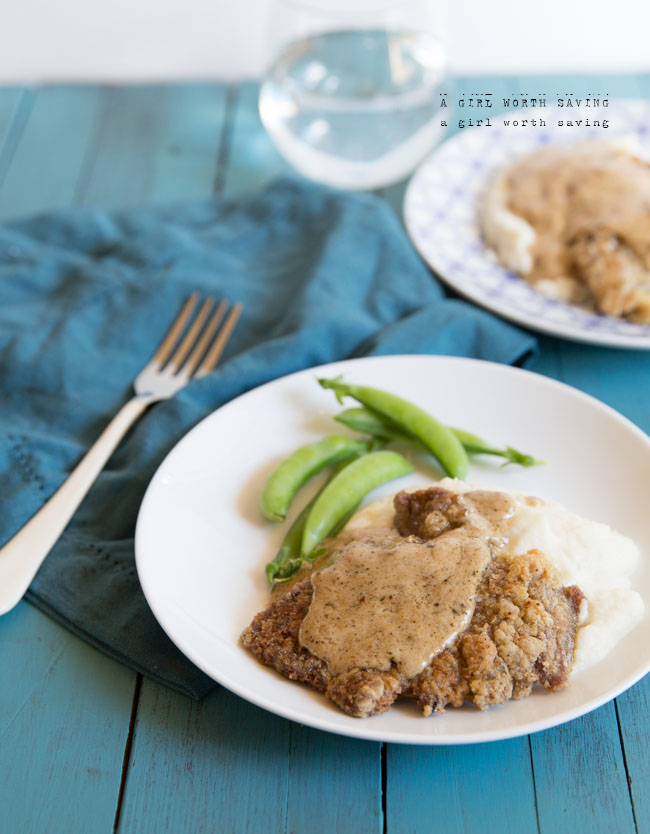 So I'm going share a "Kelly Moment with" you. A long time ago, in a galaxy far way I was a 19-year-old who decided become a vegetarian. I started by declaring to my friends that I was going to stop eating beef and only eat chicken and fish. That all went well until I went to the local diner and order chicken fried steak and after I had polished it off, my friend Tora asked me how the beef tasted. Yeah. I totally did that and it goes to show how little I knew about food at that time.
Paleo Chicken Fried steak has been on my to do list for a while and this recipe is the perfect gluten-free indulgence. A tip: Eat this hot out of the pan. If you try to leave this on warm in the oven the bottom of it will get a little, well, gooey.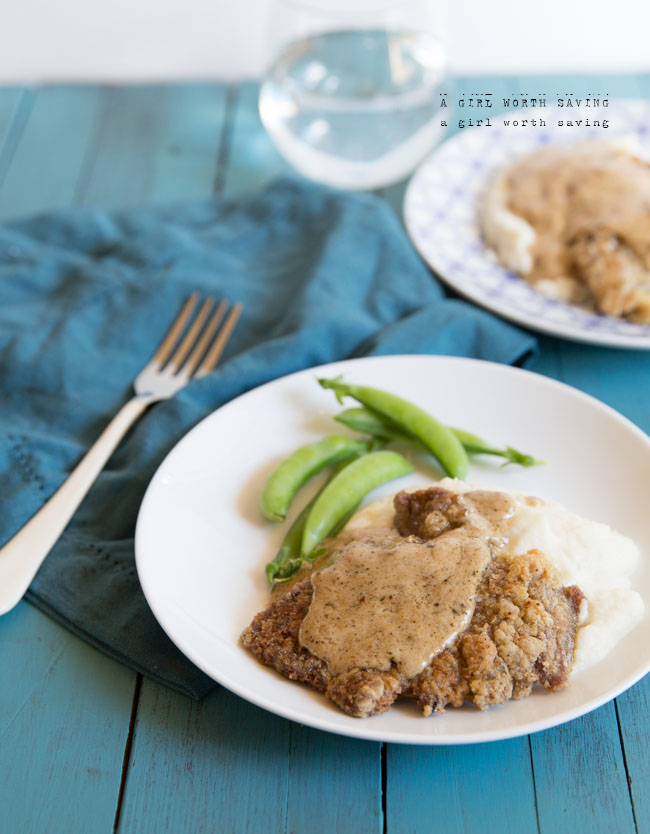 Yield:

4
Paleo Chicken Fried Steak
Ingredients
1/4 cup bacon grease
1 lb cubed steak cutlets
Flour mixture
1 cup tapioca flour
1 teaspoon sea salt
1 teaspoon garlic powder
Egg Wash
Gravy
1/2 cup of heavy whipping cream or full fat coconut milk
Instructions
In a skillet over medium heat add the bacon grease.
Combine the tapioca flour, sea salt and garlic powder in a paper bag and shake to combine.
Crack the two large eggs into a large bowl and beat.
Take the cubbed steak and, piece by piece, dip the steak in the flour mixture, then place in the egg wash and place back into the flour mixture for a final coat.
Place the coated steak in the bacon grease and fry until golden brown, roughly 4 -5 minutes per side and flip and repeat.
Once all the steaks have been fried, place the HWC or coconut milk into the pan and whisk with the drippings until you have a gravy, roughly 1 minute.
© 2011-2014, A Girl Worth Saving. Feel free to pin my posts but do not repost my full recipe on your blog, Tumblr, or any other website.