This post contains affiliate links. Click here to read my affiliate policy.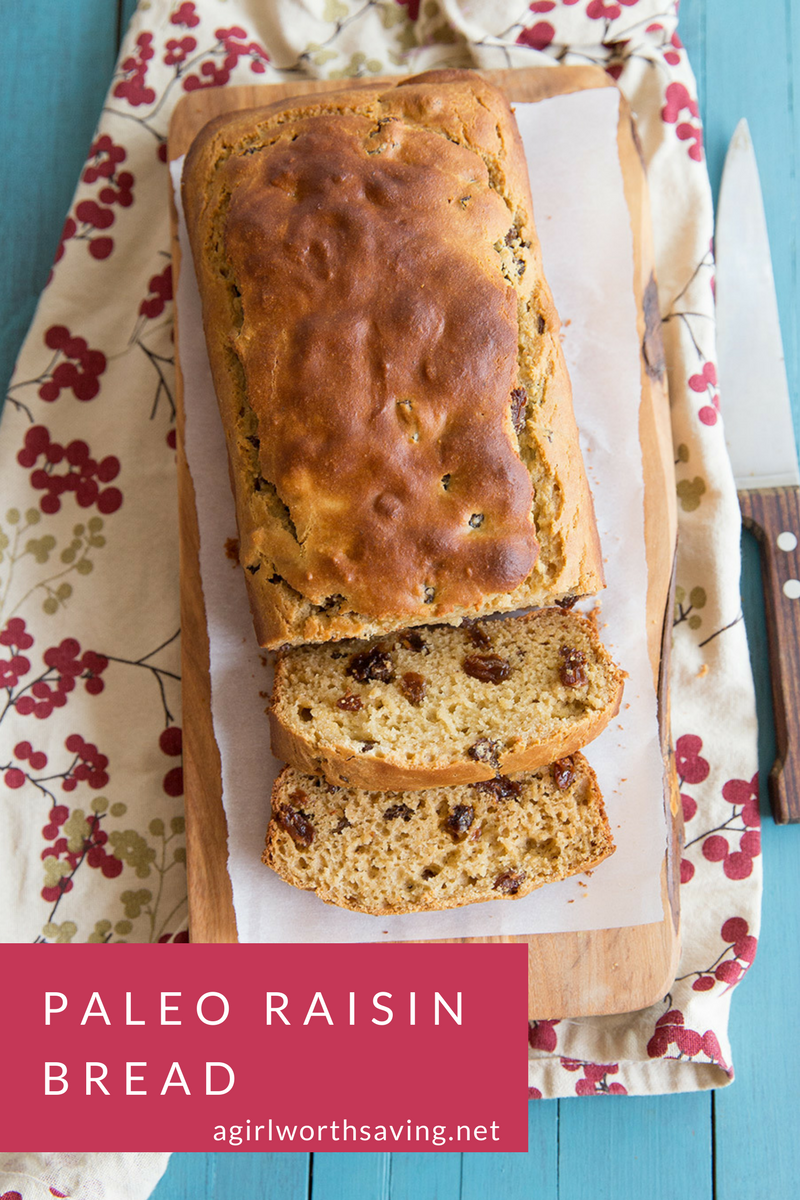 I can't believe that my cookbook Paleo Eats released 3 years ago!It seems like just yesterday I was knee deep in dirty dishes, almond flour and ink.  It was so freaken hard and there were times I just cried. Yes, cried. I had put so much pressure on myself and my book and it's only now, 3 years later that I can truly see how blessed I am to have created this cookbook.  It is a book that will live on past me and I am so blessed that I was able to put so much love and care into the recipes and the book.
I wanted to celebrate Paleo Eats by releasing another highly praised recipe from my cookbook. This recipe for Paleo Raisin Bread is everything you miss from wheat bread.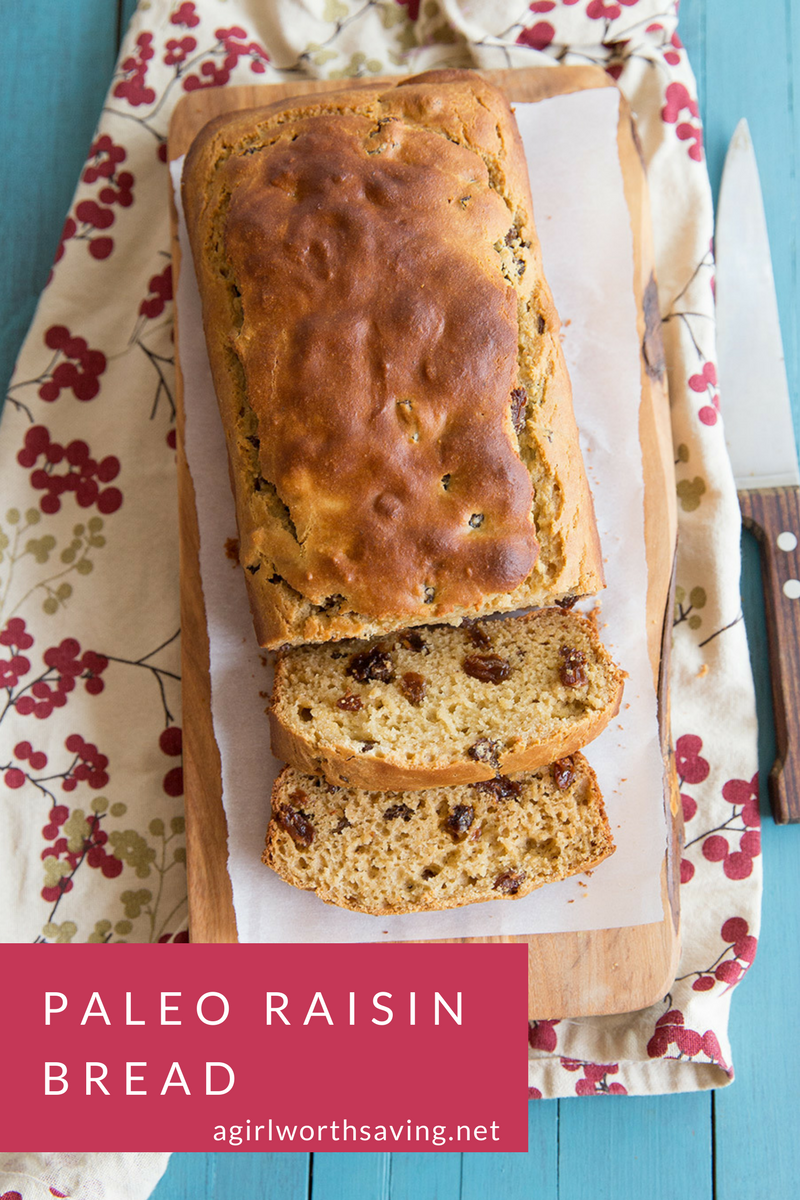 Yield:

6 people
Paleo Raisin Bread
Ingredients
1 cup almond flour
1 cup tapioca flour
2 tablespoons coconut flour
½ teaspoon baking soda
½ teaspoon baking powder
¼ teaspoon sea salt
1 teaspoon vanilla extract
2 large eggs
½ cup applesauce
2 tablespoons honey
1 teaspoon apple cider vinegar
1 cup raisins
Instructions
Preheat the oven to 350 degrees. Grease a 5 by 9-inch loaf pan.
In a large mixing bowl, combine the almond flour, tapioca flour, coconut flour, baking soda, baking powder, and salt and blend well.
Add the vanilla extract, eggs, apple sauce, honey, and vinegar and mix until you have a smooth thick batter. Fold in the raisins.
Pour the batter into the prepared pan.
Bake for 35 to 40 minutes, or until a toothpick comes out clean.
Remove and let cool in the pan before slicing.