Updated on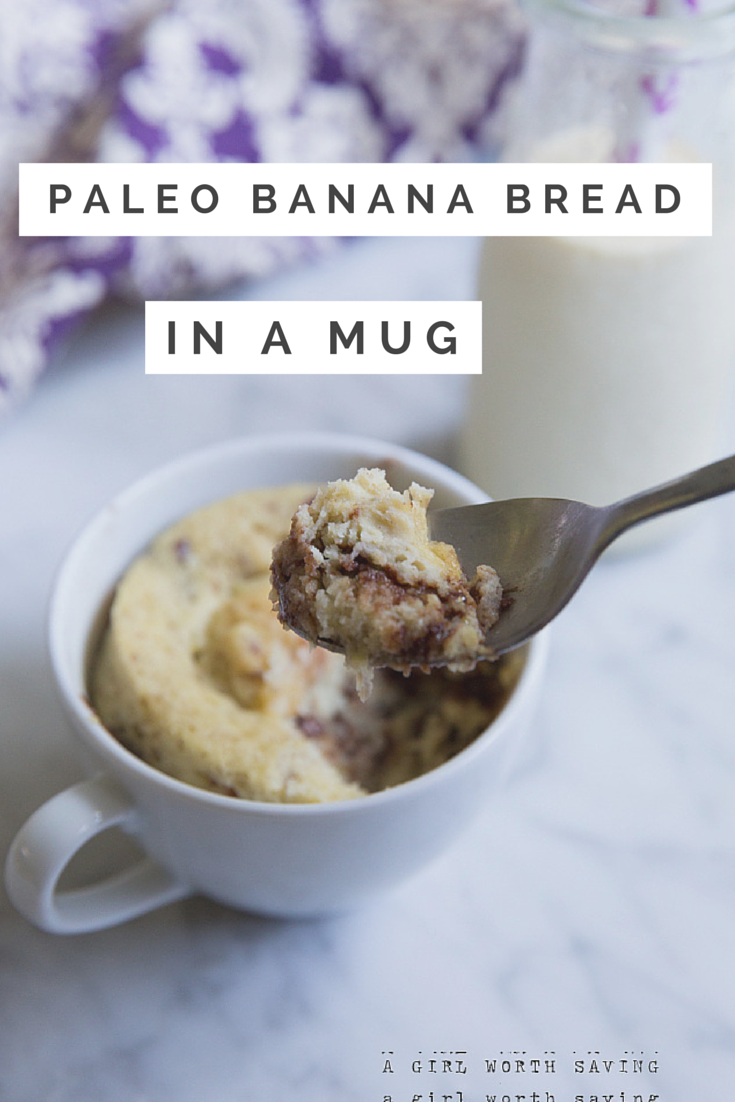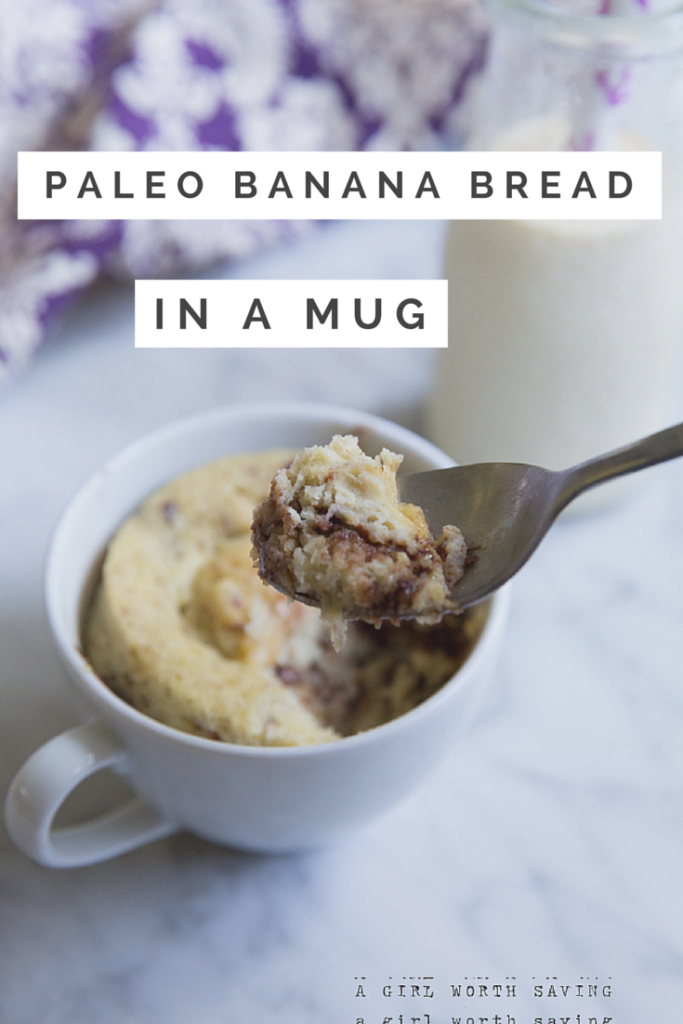 Since I'm on my dessert for one kick,  I thought it would be fun to make an easy Banana mug bread recipe.
First, this recipe is crazy good.
It's the kind of recipe that can put sunshine into your  day and you won't feel the least bit guilty because you ended up eating a whole loaf.
I really wanted to add walnuts to the recipe but I didn't have any but trust me that I'll do it the next time I make this.
Prep Time 1 person 1 minute Cook Time 2 minutes
1/4 cup blanched almond flour
1/4 cup mashed ripe banana
1 egg (, large)
1/4 Teaspoon sea salt
1/2 Teaspoon cinnamon powder
1/2 Teaspoon vanilla extract
2 Tablespoons dark chocolate chips
Mix ingredients in a bowl and then add to your mug Microwave for 2 minutes