10 Low Carb Bagels
So I've decided it's time to go back to low carb, well with a bit of a twist.  6 days a week I do lower carb – between 40 to 80 carbs and then once a week I go carb crazy.    During the week I have been craving a good low carb bagel or a keto bagel.
I prefer to eat this way because the thought of never eating french fries or gluten-free pizza is like horrifying.  Again, I truly believe that the best diet is the one that you can stick with that uses real food.    Also, I'm discovering that my hormonal health is one of the reasons that my weight loss has stalled as well as a few other things so I'm doing a liver detox next month.  Strangely enough I'm excited!
Here are some amazing looking bagels that fit the bill and I know you will love.
These low carb keto everything bagels will have you grabbing your favorite coconut cream cheese.
You won't miss sugar with these Sugar Free Low Carb Everything Bagels
Low Carb paleo bagels that your body will love!
These healthified Bagels use Whey powder to increase your protein intake.
Miss croissants? Get your low carb fix with these Low carb Croissants.
Made with only 5 ingredients, you'll have seconds of these Low carb Bagels.
This low carb bagel uses fathead dough to give the perfect bread-like texture.
There nut-free bagels will satisfy your low carb bagel craving.
Made with almond and cashew butter these bagels have the perfect chew!
Low Carb Pizza Crackers
Since I'm trying to reduce nuts in my diet, I've been trying to figure out more snack ideas.
I love me some snacks and pizza.  Seriously, if you look at the recipes on my site you will find 6 different ways to eat pizza so it was a no-brainer to make low carb pizza crackers.
Anyhow, this recipe is so simple and a crowd pleaser.  The Little told me he wanted to eat these every single day and truth be told, so do I!  You can get creative and try different types of cheese as the base.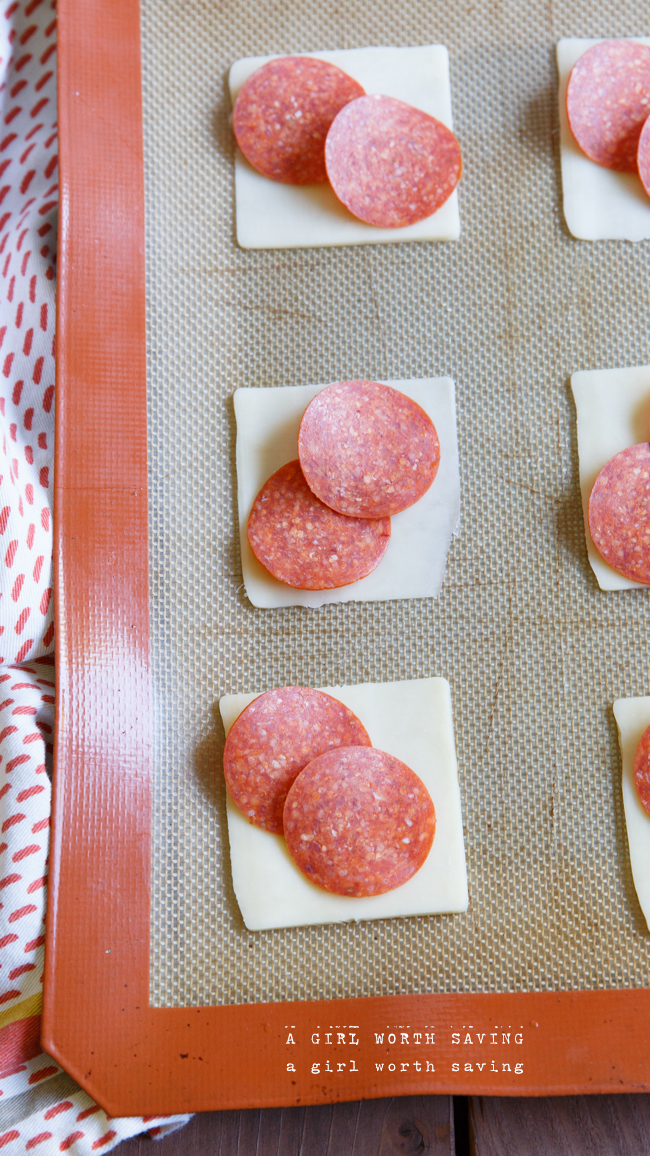 © 2011-2018, A Girl Worth Saving. Feel free to pin my posts but do not repost my full recipe on your blog, Tumblr, or any other website.
Keto Mint Chip Pudding + Keto Clarity
Last week  I went to Berkeley for the Ancestral Health Symposium and I quickly realized that the Keto diet was well loved among those present.  I also had the chance to meet Jimmy Moore, who was such a nice man.
Jimmy just released his newest book Keto Clarity, which is the definitive guide to the benefits of the diet.  While I have heard of the diet and even made a bad attempt of trying it for a week, I was pretty excited to get a more in-depth account of why this diet is such a powerful healing tool.
When I previously thought of the Keto diet, I thought of the following:
No hunger
Normal blood sugar levels and repaired insulin sensitivity.
Endless energy
Stinky breath and pee (come on, we all think of this one)
What I didn't know was that it also helps with:
Better fertility
Increased sex drive
Slowing of aging
Reduced acne and other skin conditions
Decreased anxiety and mood swings
and so much more . . .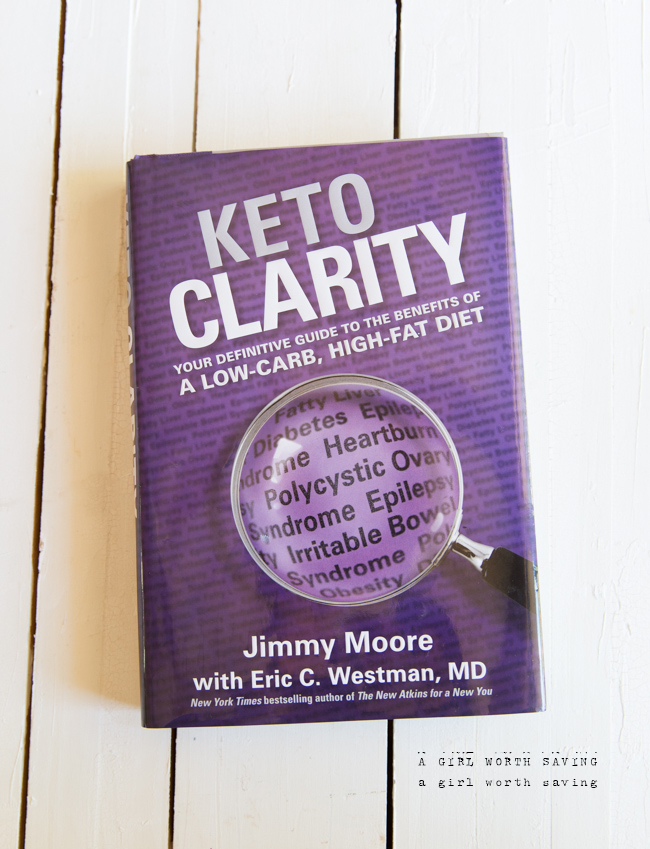 The Keto diet focuses on eating high quality fats, moderate protein and less than 30 carbs a day (This is individual so you will need to test your blood sugar to get the correct number of carbs you need).
Keto Clarity breaks down all this information in an easy to understand way and provides all the tools you need to get started on your Keto journey.  I highly recommend grabbing this book so you can get the truth and the tools necessary to start this diet.
Enter below via the rafflecopter for a chance to win a copy!
© 2011-2014, A Girl Worth Saving. Feel free to pin my posts but do not repost my full recipe on your blog, Tumblr, or any other website.

Heart Attack on a Plate Alfredo + Eat The Yolks
In my dreams, I eat Heart Attack on a Plate Alfredo every day. The only reason I don't do it is because it's full of saturated fat and would raise my cholesterol levels causing my arteries to clog and result in a heart attack. Oh wait, did I just fill your head full of the tall tales we've been told since the last broadcast of the Mary Tyler Show in 1977.
In my opinion butter, cream and Parmesan are signs that we have a creator with an amazing set of taste buds and thankfully, Liz Wolfe from Real Food Liz has been kicking butt and taking names with her new book "Eat The Yolks". First, Liz is brilliant and funny(and super cute). You will laugh out loud while learning about the lipid hypothesis and Leptin. Seriously. Her book will break down the lies that you have been told.
You'll learn truths like:
Fat

and cholesterol are crucial, not harmful

.

. .

and

why
"W

hole

grains" are processed foods

.

. .

and

what to eat instead

Counting

calories is

waste

of energy

.

. .

and

what we actually should be tracking

All

animal products are not created equal

.

.

and

which ones we truly need

Nutrition

doesn't come in a box, bag or capsule

.

. .

and

why there's

not

substitute for real food!
If you want to learn how to truly find vibrant health, stop wasting time and buy her book today!
One lucky reader has the chance to win a copy of Eat the Yolks! Enter below via the rafflecopter.
© 2011-2014, A Girl Worth Saving. Feel free to pin my posts but do not repost my full recipe on your blog, Tumblr, or any other website.
15 Paleo Keto Desserts
Two weeks ago, when I was squeezing myself into a pair of jeans, I happened to catch a glance in the mirror.   I notice my skin looked rather blah and I had  tell tale rashes  on my hands and arms from all the nuts I had been eating while making the book.    Of course, I also saw that my pants looked stretched and unhappy from the abuse I was trying to foster on them.  Sigh.  My name is Kelly and I have a sweet tooth.
I decided then and there it was time to go back to my low carb ways and banish my keg permanently.    I have been slowly lowering my carb intake each week (no way is heck I'm going to deal with that low carb flu nastiness) and holy smokes my energy level has been through the roof.  I'm actually exercising because if I don't,  I feel like a wound up toy.
Again, you saw my earlier declaration and I just can not imagine my life without sweets.   Seriously, not going to happen.  Anyhow, I searched high and low for paleo Keto desserts that didn't have ton of weirdo ingredients in them and found these 15 to keep me happy as I start this new journey.
Easy Chocolate Keto Paleo Gelatin Pudding
Whipped Coconut Cream with Berries
Bulletproof Coffee Drops (you can add some cinnamon and stevia to make it sweet)
Coconut-Cocoa-Macadamia Smoothie
Coconut Flour Biscuits
Ok, I didn't know what in the world to call these.  I kinda think of them as a roll but my husband says "no, it's more like a lunch muffin."  We settled on biscuit. I had really hoped to share another Paleo dessert recipe this week but my cold has dragged on and I haven't baked in a couple of days.  I was glad I had this one on the back burner to share for an off week as it's tough to come up with something new when you can't smell or taste anything but salt.
Anyhow, my goal with all my coconut flour recipes is 1) It does not taste like coconut flour as I don't really like the taste of it (neither does my husband) 2) They are not heavy bricks and 3) They are as light and fluffy as I can get them. I tried something new with this recipe and,while they did not come out as fluffy as I wanted them to, I think that the extra step worked. I'm not done fussing with this recipe so don't be surprised to see it show up again down the road.
© 2011-2012, A Girl Worth Saving. Feel free to pin my posts but do not repost my full recipe on your blog, Tumblr, or any other website.