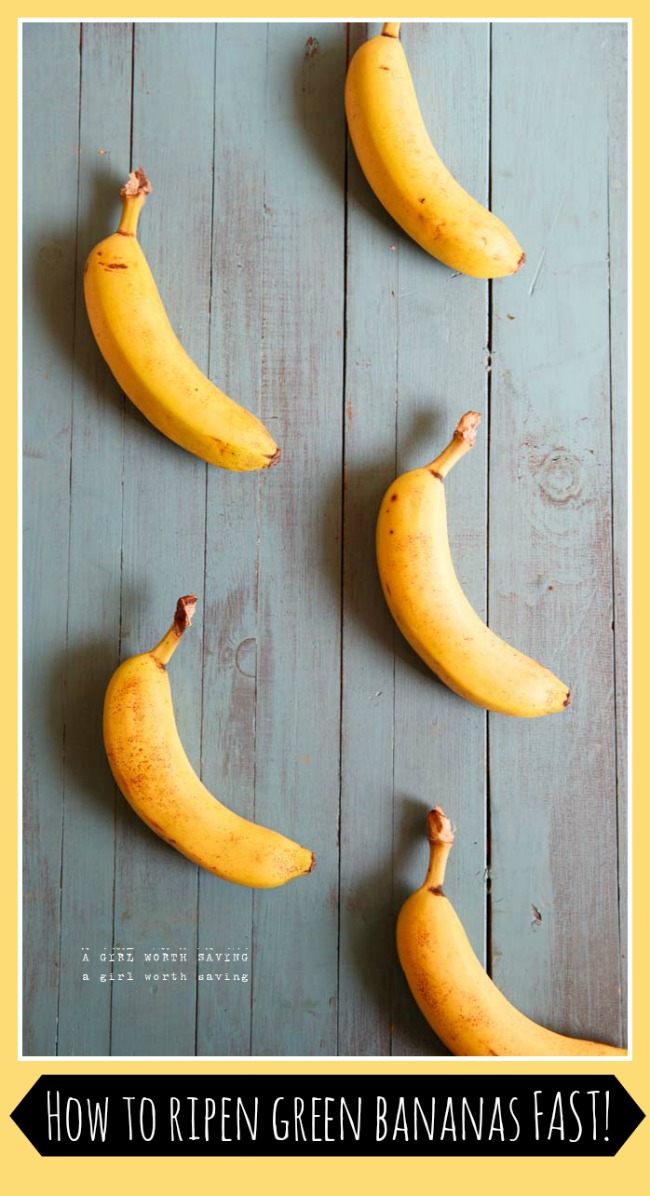 Two weeks ago, I went to 4 grocery stores trying find ripe banana for a recipe.  I was at my wits end and burning though the last bit of gas in my old Honda Oydessy when it came to me that I could get creative and bake them to ripen bananas fast.    It might not seem like it would work but a million and a half years ago I had stumbled onto the technique online and thankfully the bit of information  popped back as soon as I needed it.
This is so easy and you bananas will be a black color when they are done.  They will be sweet and slightly runny from the water that has cooked out of them.  They are not pretty but who care, you're just going to whiz them up in a recipe so no one will see them.
How to ripen Bananas Fast!
Print
Instructions
Preheat your oven to 350 degrees.

Place your bananas on the baking sheet and place in the oven and cook for 20 to 25 minutes.

Remove from the oven and let cool and then use as needed.