Paleo Salted Caramel Ice Cream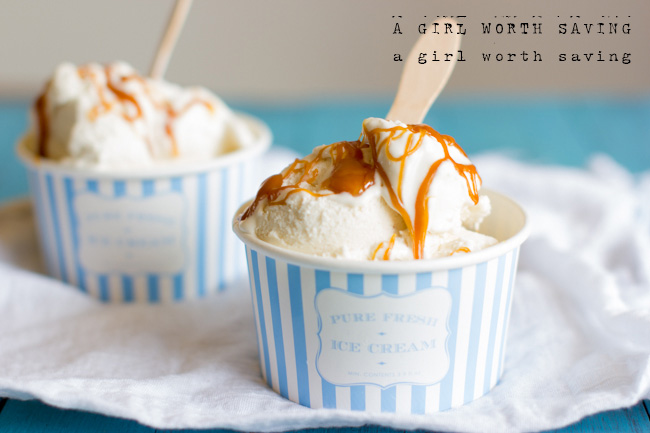 There is nothing like brainstorming with friends to help kick up your recipes a notch.  This idea for Paleo Salted Caramel Ice Cream came about when my BFF was here (also see the Paleo Apple Pie Ice Cream Recipe).   I knew that this was something I had to try to create, and this recipe is a winner. It is rich and creamy and reminds of of a "true" ice cream.
Now this recipe is perfect for me as is.  It has  a wonderful hint of caramel in the background of the recipe.    You might want to  double the caramel  so you can have some to drizzle all over your ice cream but again prepare from some serious sweetness.
Two notes: Buy a Candy thermometer so you can make sure the honey only gets to 250 degrees.  If the temp gets higher it's going to mess up the recipe.  You can get one from the dollar store.  Also, I had to make this in two batches as my ice cream maker was too small to handle the entire recipe at once.
One amazing thing about the recipe is that the ice cream will not be rock hard when you pull it from the freezer.  The amount of honey in here makes it  very scoopable.   Ok, this will probably be my last ice cream recipe for the month as my waistline cannot take any more abuse.
Primal Salted Caramel Ice Cream
Print
Ingredients
Ice cream base
2

13.5 oz

cans of Coconut Milk

1 1/4

teaspoon

sea salt
Instructions
In a sauce pan, cook the honey until it reaches the soft boil stage (250 degrees).

Remove the pan from the stove top and add in the butter. Whisk the butter into the honey until it is completely incorporated. Then whisk in the vanilla.

Let the mixture cool for 5 minutes.

In a blender, add the coconut milk, sea salt and caramel.

Blend for 2 - 3 minutes.

Pour in your

ice cream maker

for 15 - 20 minutes until set. Freeze for 2 hours. Enjoy!
© 2011-2013, A Girl Worth Saving. Feel free to pin my posts but do not repost my full recipe on your blog, Tumblr, or any other website
Paleo Spice Cookies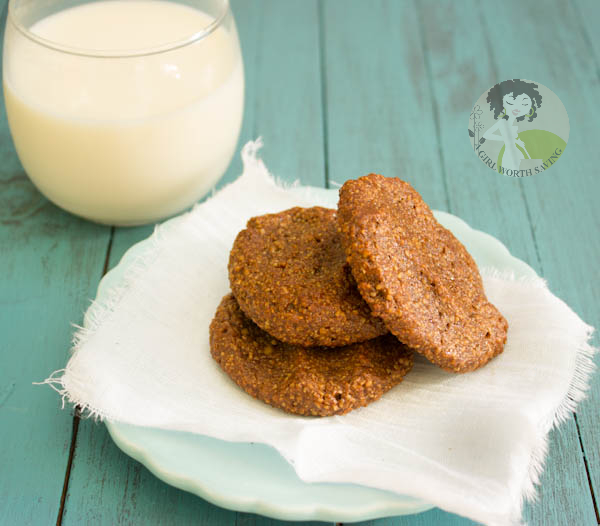 If I haven't said it already,  Fall is in the air and I'm thinking of spicy sweets to help me get through the upcoming deluge of darkness and rain.   It's hard to think about so I'm going to concentrate on the fact that it's a sunny day and that I still have a couple of these paleo spice cookies waiting for me in my cookie jar.
This recipe is so simple and the spices are the perfect wake me up for those cold dreary days where  I wish I lived in Southern California.   I dare you to eat  just one!
Spice Cookies
Print
Instructions
Combine the honey, cinnamon, allspice, ginger, salt, molasses and egg in a bowl and mix with a spoon until well blended.

Add the sunflower seed flower and mix. It will be rather sticky so you may need to have wet your hands.

Place the cookies on a greased baking sheet or

Silpat.

Bake for 25 minutes at 350.

Enjoy!
© 2011-2012, A Girl Worth Saving. Feel free to pin my posts but do not repost my full recipe on your blog, Tumblr, or any other website.