Last Updated on December 6, 2020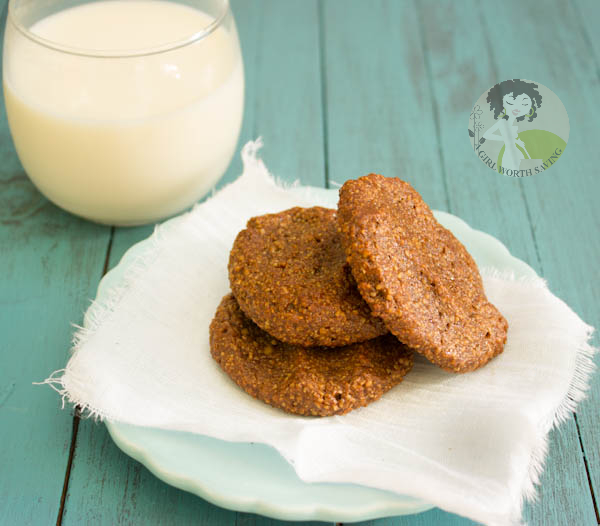 If I haven't said it already, Fall is in the air and I'm thinking of spicy sweets to help me get through the upcoming deluge of darkness and rain. It's hard to think about so I'm going to concentrate on the fact that it's a sunny day and that I still have a couple of these paleo spice cookies waiting for me in my cookie jar.
This recipe is so simple and the spices are the perfect wake me up for those cold dreary days where I wish I lived in Southern California. I dare you to eat just one!
Ingredients
2 cups roasted salted sunflower seed, course ground in a food processor
1 large egg
1 Tablespoon Blackstrap molasses
1 Tablespoon powered ginger
1 teaspoon ground cinnamon power
1/2 teaspoon allspice
1/4 cup honey
1/2 teaspoon sea salt
Instructions
Combine the honey, cinnamon, allspice, ginger, salt, molasses and egg in a bowl and mix with a spoon until well blended.
Add the sunflower seed flower and mix. It will be rather sticky so you may need to have wet your hands.
Place the cookies on a greased baking sheet or Silpat.
Bake for 25 minutes at 350.
Enjoy!
© 2011-2012, A Girl Worth Saving. Feel free to pin my posts but do not repost my full recipe on your blog, Tumblr, or any other website.