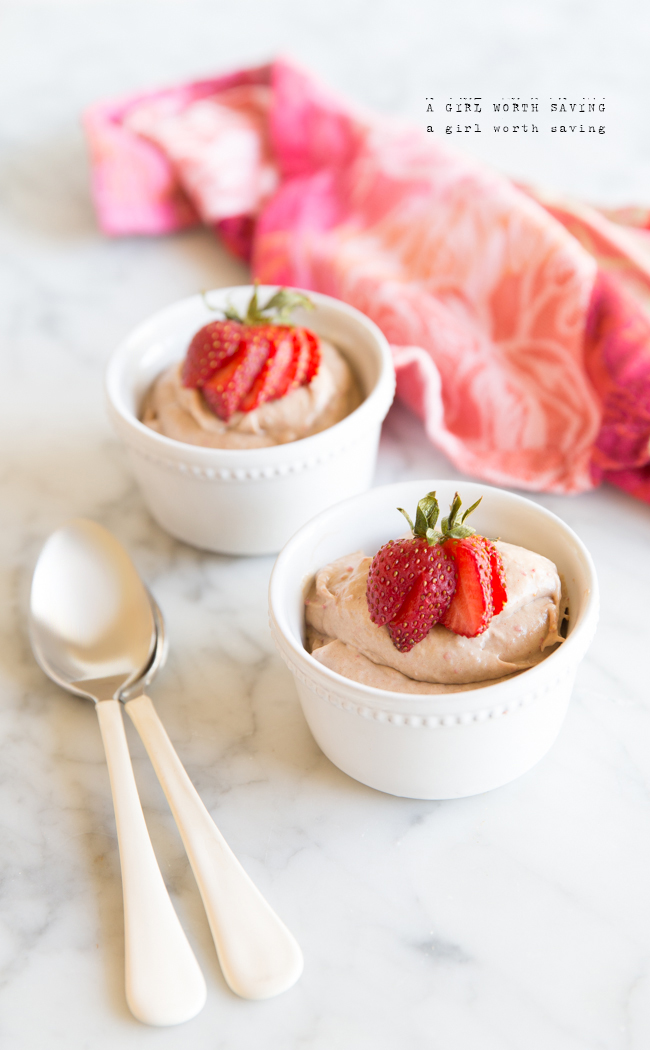 I was seriously tempted to call this million dollar strawberry mousse because I used one of my son's favorite expensive as heck treats to make it.  This is the perfect decadent sweet for Valentine's Day or any time you want to splurge and spoil yourself.
I've been busy as a bee over here cooking and seriously just putting my foot into the recipes that are going to be in my book.   I've also joined together with my friend Liz from Paleo on a Budget and we're going to be sharing some tips and tricks on how to go Paleo on a budget in a Free Google Hangout on Air.   Sign up and watch! You can ask questions during the 30 minute hang out also.
Anyhow, back to this tasty strawberry mousse.  It's also packed full of delicious healthy fats and vegan! I hope you enjoy it!
Strawberry Mousse
Print
Instructions
Place all the ingredients in your food processor and blend until smooth. Chill for 1 hour and enjoy!
© 2011-2014, A Girl Worth Saving. Feel free to pin my posts but do not repost my full recipe on your blog, Tumblr, or any other website.