Last Updated on May 31, 2014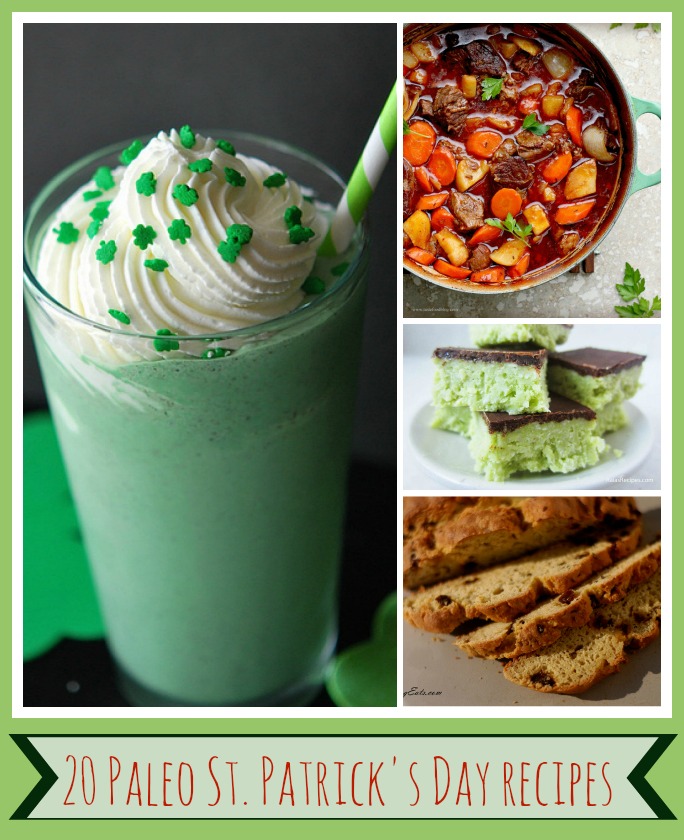 When I think of St. Patrick's Day, I think of the pain of not wearing green on the special day. Seriously, kids can be vicious with their tiny fingers pinching your skin as punishment for not conforming. Can you tell I have issues with wearing green?
I am not kidding when I tell you I just had to google what the deal was with St. Patrick's Day. Who was he? In a nut shell, he is the patron saint of Ireland and known for having driven snakes from Ireland. The theory is that he died on March 17th. There's your history lesson for the day and after learning that why do I feel a strong urge to eat something minty. You can't celebrate St. Patrick's day without a sweet or some corned beef so here are 20 paleo st patrick's day recipes s to enjoy.
Homemade Traditional Corned Beef
Lucky Shamrock Salad (raw-vegan)
Coconut & Avocado Grasshopper Bars
Brownie Bites with Mint Buttercream (GAPS/ Paleo)
St Patricks Day Paleo Cupcakes
Sweet potato and sausage shepherd's pie
St. Paddy\'s Day Reuben on \"Rye\" Paleo Wrap