Last Updated on December 6, 2020
When my friend Jennifer from Predominately Paleo released her coobkook Down South Paleo I could not wait to get my hands on it. Her book is filled with gluten-free, Southern inspired dishes that will remind you of mama's cooking.
The book is filled with over 100 recipes that cover soul food, Tex-Mex, Cajum and creole cuisine. Lone Star Huevos Rancheros, Paleo Pecan Waffles, Grandma's Grain-free Buscuits and Gravy, Cajun Crab Friend "Rice", Deep South Grain-free Griuts are just a few gems you will find inside.
Are you getting hungry yet?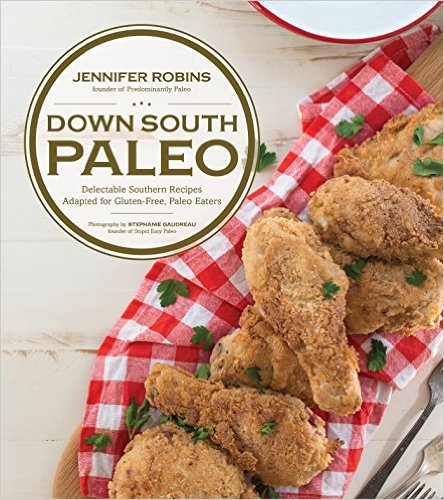 Today I'm sharing her recipe for Chipotle Stuffed Mushrooms and trust me, you will want to make double.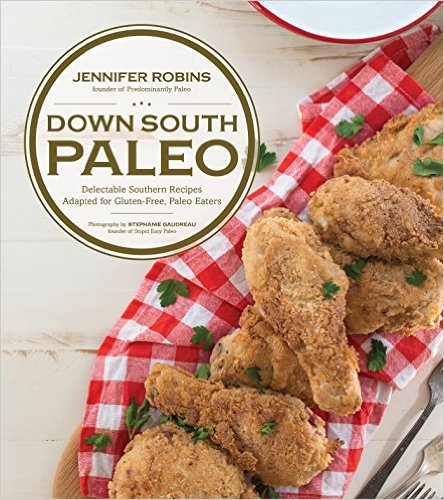 Chipotle Stuffed Mushrooms
Ingredients
2 lbs of whole white mushrooms cleaned and stemmed
1 medium onion, diced
1 lb pastued breakfast sausage
1 cup homemade mayonnaise
1 in chipotle pepper adobo sauce, minced
1/2 tsp adobo sauce
Instructions
Preheat the oven to 375 degrees farhenhiet
Place the stemmed mushrooms on a foil-lined baking sheet. IN a large skillet, sauce the onion and the sausage over high heat until the sausage is cooked through, about 8 minutes.
While the sausage is cooing, puree the mayonnaise, chiptole pepper and adobo sauce in a blender or food processor. Once the sausage is cooked through, remove from the heat and stir in the chipotle mayo. Spoon he filling into the mushroom caps, being careful not to overfill. Bake for 20 - 25 minutes, or until the stuffing starts to brown nicely along with the mushrooms.