Last week  I went to Berkeley for the Ancestral Health Symposium and I quickly realized that the Keto diet was well loved among those present.  I also had the chance to meet Jimmy Moore, who was such a nice man.
Jimmy just released his newest book Keto Clarity, which is the definitive guide to the benefits of the diet.  While I have heard of the diet and even made a bad attempt of trying it for a week, I was pretty excited to get a more in-depth account of why this diet is such a powerful healing tool.
When I previously thought of the Keto diet, I thought of the following:
No hunger
Normal blood sugar levels and repaired insulin sensitivity.
Endless energy
Stinky breath and pee (come on, we all think of this one)
What I didn't know was that it also helps with:
Better fertility
Increased sex drive
Slowing of aging
Reduced acne and other skin conditions
Decreased anxiety and mood swings
and so much more . . .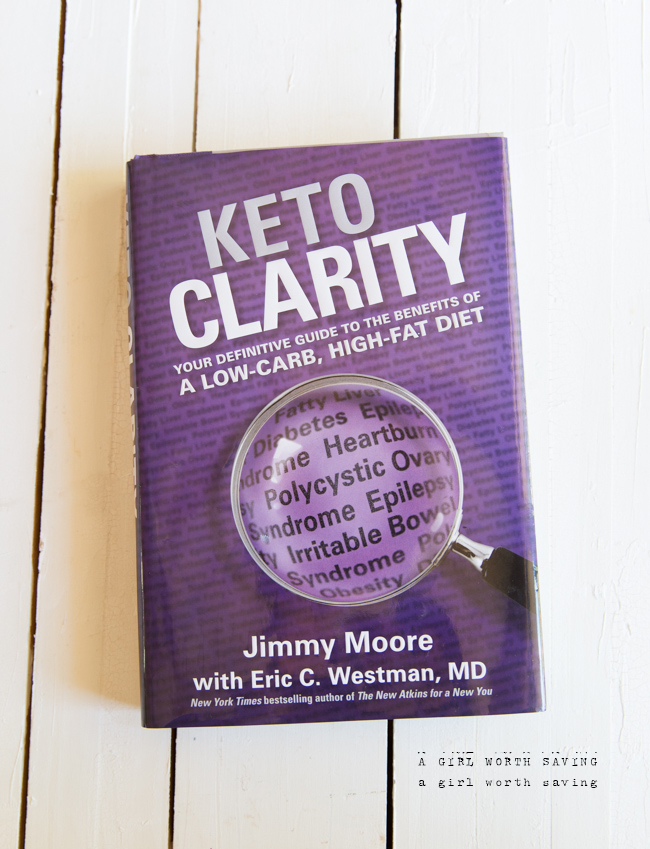 The Keto diet focuses on eating high quality fats, moderate protein and less than 30 carbs a day (This is individual so you will need to test your blood sugar to get the correct number of carbs you need).
Keto Clarity breaks down all this information in an easy to understand way and provides all the tools you need to get started on your Keto journey.  I highly recommend grabbing this book so you can get the truth and the tools necessary to start this diet.
Enter below via the rafflecopter for a chance to win a copy!
Keto Mint Chip Pudding + Keto Clarity
Print
Instructions
To make the chips, please the ingredients in a small mixing bowl and blend with a whisk or fork until smooth.

Pour into a greased or parchment paper lined small flat container and place in the fridge until set, roughly 1 hour.

Remove from the freezer and with a knife, chop into rough chips.

To make the pudding, place all the ingredients in your blender and pulse until smooth.

Fold in the chips and then place in your fridge to chill for an hour.
Nutrition Facts
Keto Mint Chip Pudding + Keto Clarity
Amount Per Serving
Calories 541
Calories from Fat 513
% Daily Value*
Fat 57g88%
Cholesterol 0mg0%
Sodium 18mg1%
Potassium 514mg15%
Carbohydrates 7g2%
Protein 3g6%
Vitamin A 75IU2%
Vitamin C 7.7mg9%
Calcium 21mg2%
Iron 2mg11%
* Percent Daily Values are based on a 2000 calorie diet.
© 2011-2014, A Girl Worth Saving. Feel free to pin my posts but do not repost my full recipe on your blog, Tumblr, or any other website.