Last Updated on December 6, 2020
This recipe post was sponsored by Avocados From Mexico in partnership with the Mom It Forward Influencer Network. However, all thoughts and opinions are my own.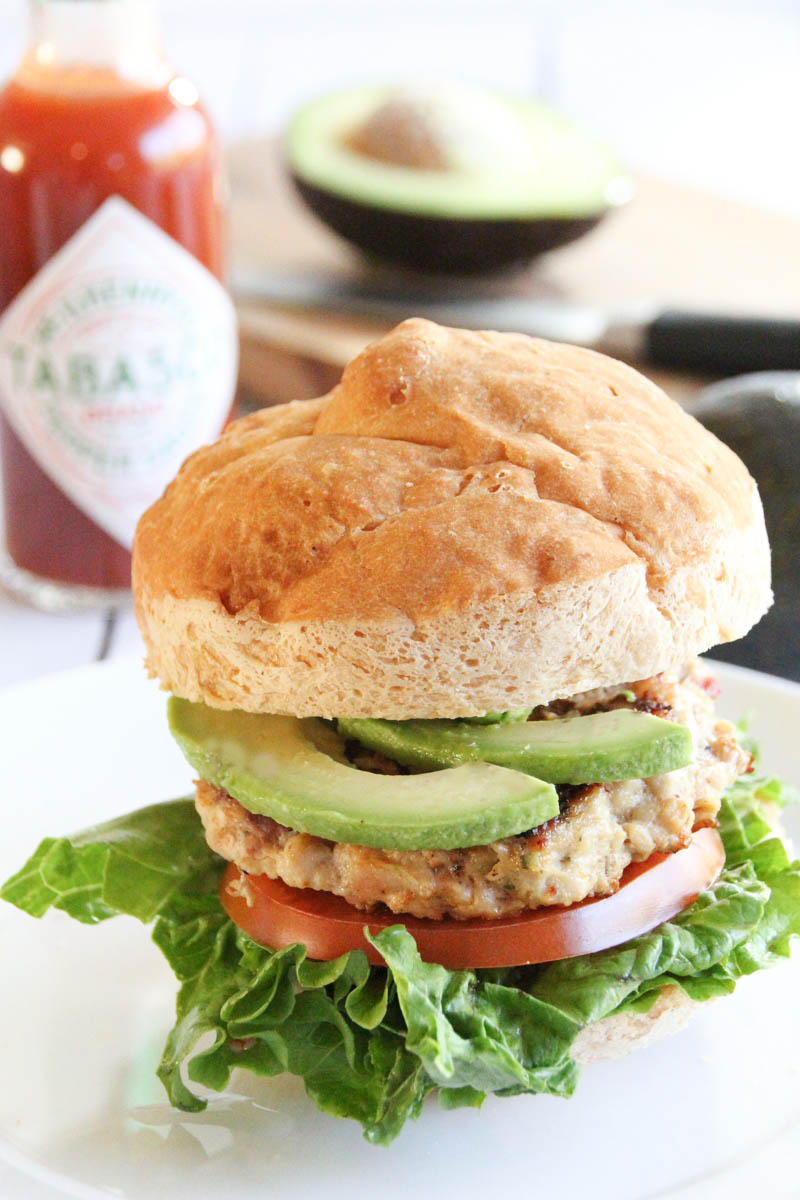 My father is a huge Football fan and every year my parents would have a Big Game party where our house would be packed to the gills. Growing up most of my memories had nothing to do with the game but instead, I remember the food. Egg rolls, hamburgers, hot dogs, pancet, donuts, and 15 other dishes my mother would whip up like magic in the kitchen. I knew without asking that there were two things that were guaranteed to be on the table – TABASCO® Sauce (my father is a tried and true fan on the condiment) and Avocado Milkshakes (betcha didn't know that Avocados from Mexico are so versatile and delicious and can be used in sweet and savory dishes).
Now that I'm married and my husband is the big football fan, I've gotten creative on what I serve during the Big Game. I've also discover why my father loved TABASCO® Sauce and my mother always had Avocados from Mexico in her pantry.
Did you know that TABASCO ® Sauce is made with only 3 simple ingredients? Every bottle of TABASCO® Sauce is made from hand-picked, ripened red tabasco peppers, vinegar, and salt, giving it a taste like no other. It's then marinated for three years in wood barrels before the sauce is bottled. My father would put it on everything -eggs, hamburgers, burritos, tacos, and pizza. I think I once saw him put some in water. It wasn't until my taste-buds developed that I discovered how a simple splash of TABASCO® Sauce could kick a plain hamburger up a notch.
My father's love affair with TABASCO® Sauce is equally matched by my mother's love of avocado. She would be put Avocados from Mexico on mexican-style pizza, burgers and eggs also. When you put TABASCO® sauce and Avocados from Mexico together, it really is a match made in heaven. I wanted to do something really fun for our Big Game party so I married the two together and came up with the Bacon Avocado Ranch Chicken Burger with TABASCO® Sauce. This recipe will make you reach for seconds! Also, don't miss out on the chance to win $1,000 worth of prizes in the giveaway below the recipe.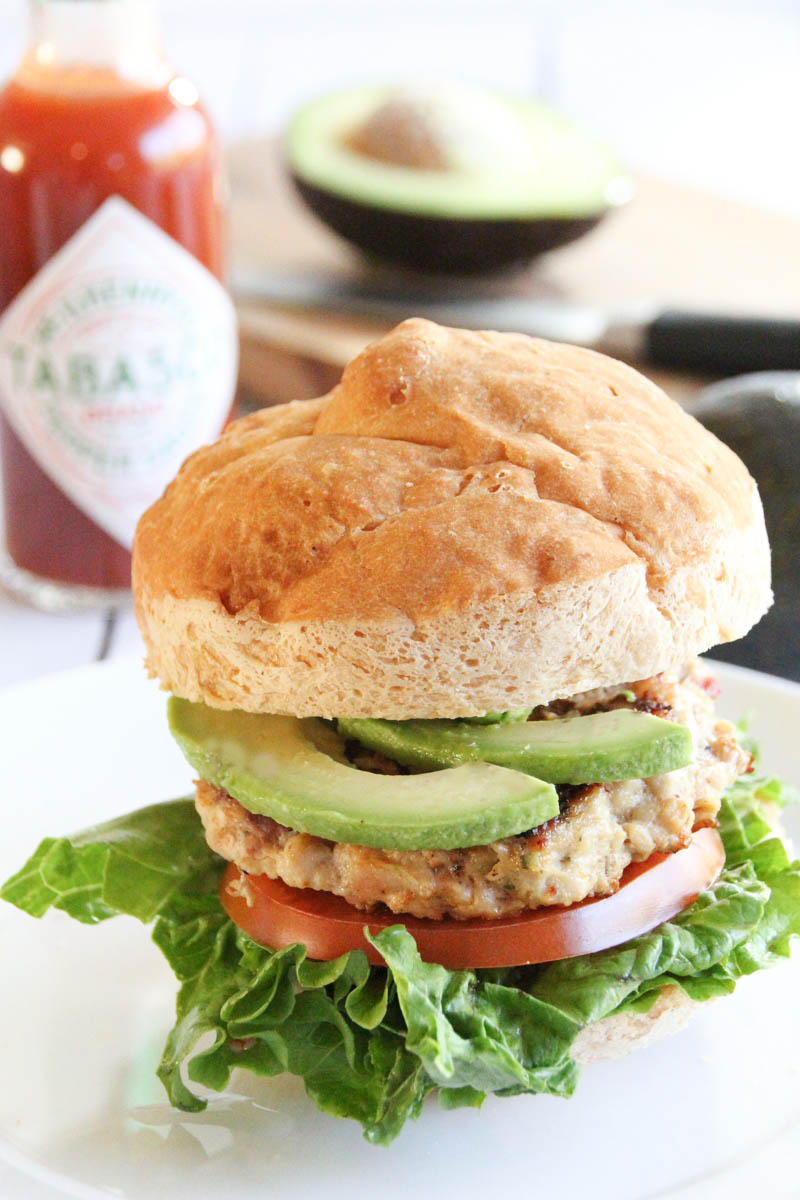 Yield:

5 people
Bacon Avocado Ranch Chicken Burger with TABASCO® Sauce
Ingredients
1 lb ground chicken
1 tablespoon dry ranch mix
3 strips bacon, diced
1 tablespoon fresh parsely, minced
8 dashes TABASCO® Sauce
1 Avocado from Mexico, sliced, you can put lemon juice on the slices to prevent browing
Instructions
In a mixing bowl combine the ground chicken, dry ranch mix, diced bacon, minced parsley and TABASCO Sauce and blend until well combined. Form 5 3"wide patties and set onto a plate.
Place a skillet over medium high heat. Add the burgers when the pan is hot and cook for 8 to 10 minutes per side, then flip and repeat.
Serve on your favorite bun or lettuce wrapped with Avocado on top!
Nutrition Information:
Yield:
5
Amount Per Serving:
Calories:

257
Saturated Fat:

4g
Cholesterol:

86mg
Sodium:

374mg
Carbohydrates:

5g
Fiber:

2g
Protein:

18g
For more tasty Big Game recipes grab one the following recipes below and Check out Avocados from Mexico's Pinterest Board:
Avocado & chorizo-stuffed wontons
Avocado and bacon deviled eggs
Santa Fe Steak Salad topped with guacamole