Last Updated on November 29, 2020
What's a girl to do when it's hot as molten lava outside and my sweet tooth goes on a rampage? Break down and make Paleo Blackberry Cobbler in a Mug, that's what.
Ok, I know. It's made in the microwave but I've included directions for how to do it in your oven. You could easily swap out blackberries for your berry of choice and have no issues. You will want to adjust the cook time if you use fresh berries.
I didn't include sugar in the filling because I knew I was going to top it with ice cream.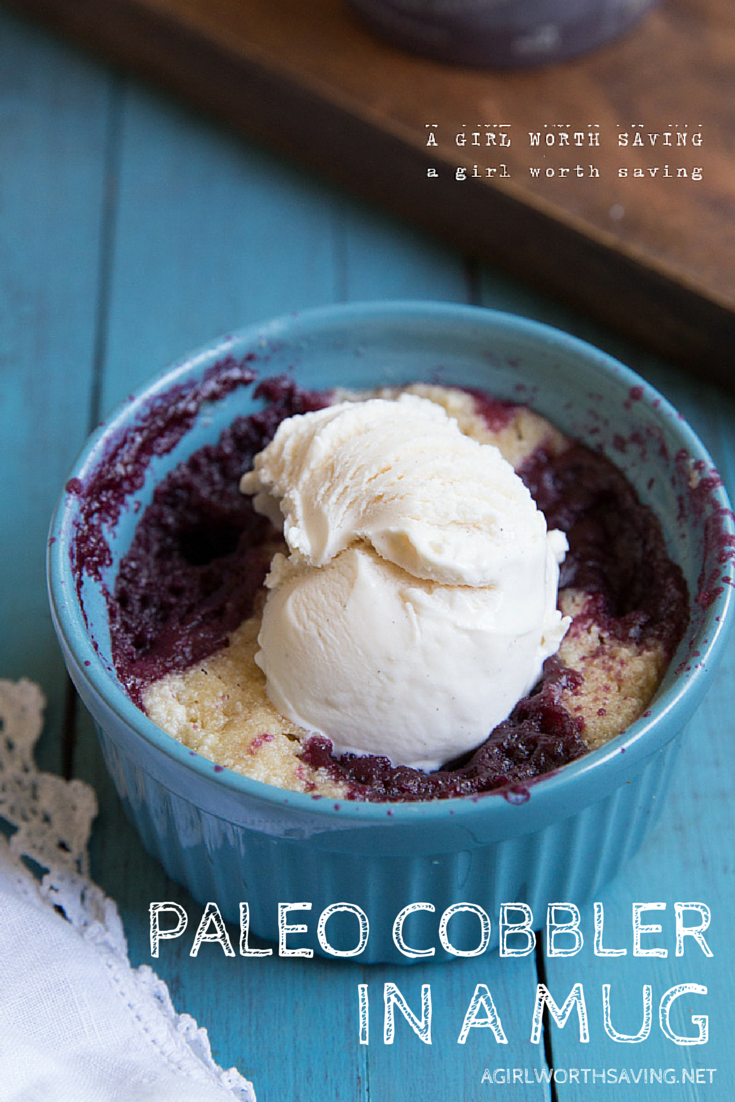 Yield:

1
Paleo Blackberry Cobbler in Mug
Ingredients
Topping
1/2 cup Superfine Blanched Almond Flour
3 tablespoons palm shortening, or butter at room temperature
1 tablespoon B grade maple syrup
1/2 teaspoon sea salt
1 teaspoon pure vanilla extract
Filling
1/2 cup frozen blackberries
Instructions
Place the blackberries on the bottom of the mug (It's better if you use a ramekin since it's flat and wide) .
In a small bowl add the toppping ingredients and mix until you have a dough (It will be really thick and sticky). With a spoon place the topping on the frozen berries.
Place the mixture in the microwave and cook for 2 1/2 minutes.
You can also put this in the oven at 350 degrees for 8 to 13 mintues.