Last Updated on December 7, 2020
Rich dark chocolate blend with cayenne, cardamom, and cinnamon to make the most decadent spicy hot chocolate recipe that everyone will love.
When I was growing up I always had hot chocolate out of a packet, actually when I think about it, almost every beverage I had besides milk and water, came out of some magic packet of sugar and, well, food coloring.
It wasn't until I became a real food foodie that I even thought to try making hot chocolate from scratch.
I don't do low fat. ever. so this recipe uses a lot of my favorite ingredient heavy whipping cream.
You could make this with a lower fat milk, nut milk or coconut milk but if you want to roll your taste buds around a lot of yumminess try making this as is at least once.
This Spicy Hot Chocolate Recipe has a little kick and while I drink it straight out the cup, my husband likes to tame it down a bit and add it to his coffee.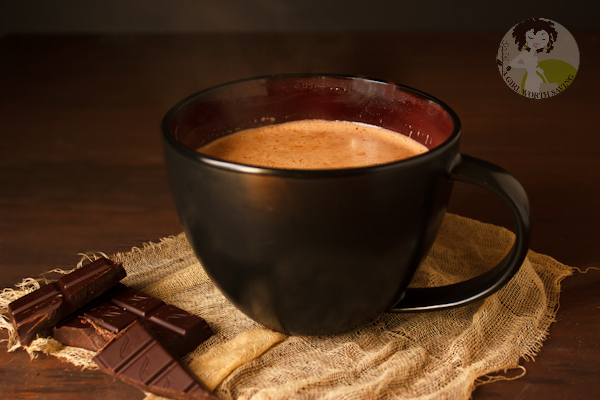 Yield:

1 - 2
Spicy Hot Chocolate Recipe
Ingredients
1 cup of Heavy Whipping Cream
1/2 cup Whole milk
1/4 teaspoon ground cinnamon power
1/4 teaspoon of cayenne powder
Instructions
In a medium pot over low heat, add in all the ingredients.
Bring to a low boil, turn to low and whisk for 2 minutes to combine all the spices.
Enjoy
© 2011-2012, A Girl Worth Saving. Feel free to pin my posts but do not repost my full recipe on your blog, Tumblr, or any other website.