Last Updated on December 7, 2020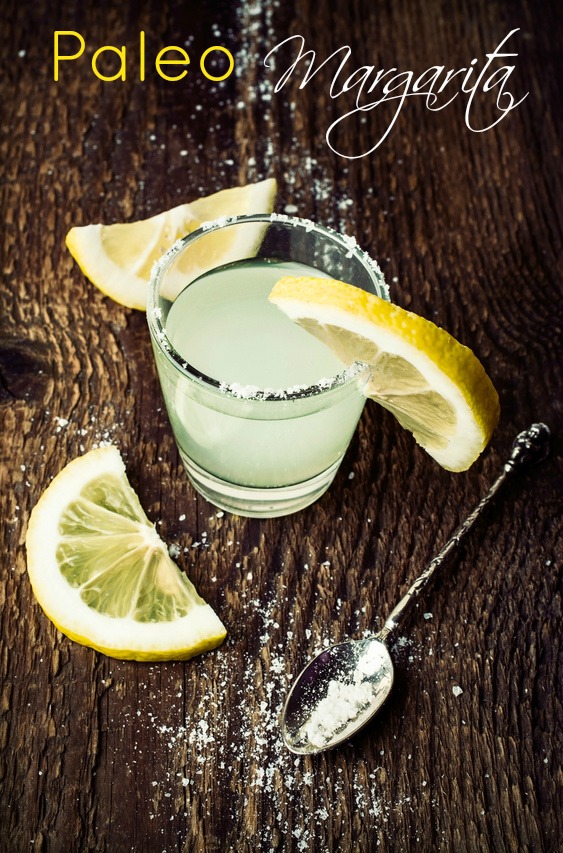 I am a teetotaler. I have a glass of Sangiovese every blue moon and reminisce about my younger years when I pickled my liver bar hopping. Yes, like most of you, I have a past littered with beer bottles and girly drinks. I'm amazed at the amount of alcohol my 24-year-old self managed to imbibe and I'm pretty sure any blood tests that I would have had during this time would have been 80 proof. It was fun but honestly, my budget and body -hello beer belly and dull skin – could not take it.
Last month Mr. Bejelly bought a bottle of Tequila and it has been sitting in the pantry singing me sweet songs about sunshine and Paleo margaritas. Now all I need is the sunshine.
Ingredients
2 oz . Tequila
3 oz . Paleo Margarita Simple Syrup
3 tsp . Whole Citrus Juice
Chili powder, optional, for rimming your glass, Salt and Lime Juice
Instructions
Rim your glass in fresh squeezed lime juice so the seasoning sticks. Continue to rim with chili powder and salt (to taste). Combine your wet ingredients in a cocktail shaker with ice. Give it a vigorous shake for about 30 seconds. Strain into your rimmed glass.
Paleo Margarita Simple Syrup: 1 cup filtered water,and 1/4 cup raw local honey. The Paleo Margarita Simple Syrup is key to the sweetness and balance of the Paleo Margarita. Bring the Paleo Margarita Simple Syrup ingredients to a simmer on your stove top. Leave the ingredients on the heat for 10 minutes, stirring occasionally to ensure the honey fully dissolve in the water. After 10 minutes, turn the stove off and let the ingredients come down to room temperature before pouring into a mason jar.
Whole Citrus Juice: 3 limes, 1 clementine. I call this "Whole Citrus Juice" because you are putting whole pieces of citrus through a juicer. Using Whole Citrus Juice instead of fresh squeezed juice packs an additional flavor punch and allows you to use less volume due to the potent flavor. The concentration of the citrus flavor also serves as a natural substitute for Cointreau or Triple Sec, allowing you to cut out a little more sugar.
The Paleo Margarita recipe was originally published on
Foodista
. It is liscenced under
CC BY-SA 3.0
.