Last Updated on November 28, 2020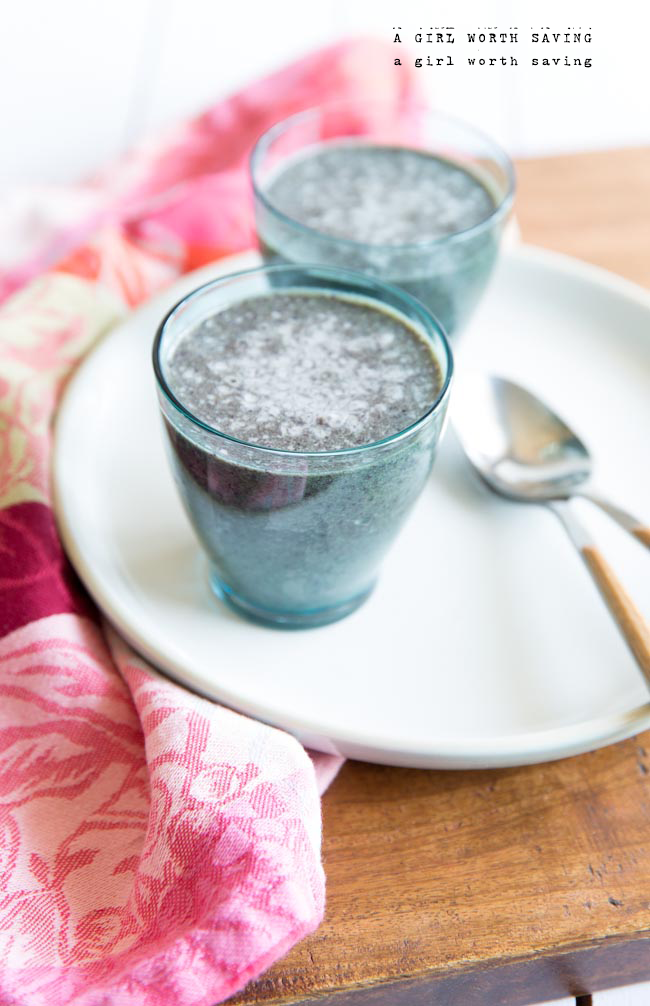 I don't like to eat vegetables. My husband is usually kind enough to remind me to eat them a couple times a week because if he doesn't, I will mind the month away without eating a single green. It's pretty sad. However, I'm adult, or at least I'm supposed to act like one since I'm in my late 30s, and I was happy as a clam when I read in The Paleo Approach that you can safely eat raw greens. I have been avoiding green smoothies like the plague because I was afraid of the goitrogenic effect of cruciferous vegetables.
So, I went to the market and picked up some baby kale and whipped up this paleo blueberry kale smoothie. Ok, if you have not eaten a lot of greens a in while, start with spinach smoothies. I put way too much kale in my first batch and I felt like I was drinking a swamp. It was not fun. However, the Little drank his weight in it. The next time I made this I cut the kale in half and it was perfect. The blueberries and banana pretty much were the only thing I could taste so I was happy to up my veggie intake and have a nice drink with breakfast.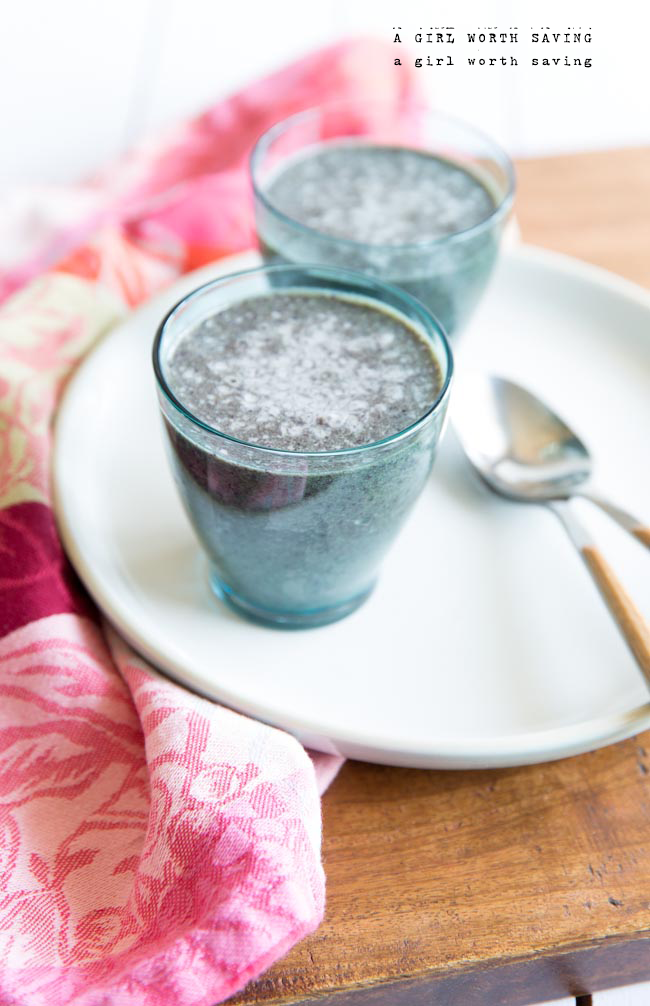 Yield:

2
Blueberry Kale Smoothie
Ingredients
1 cup of milk of choice
1 large ripe banana
1/2 cup of frozen blueberries
1 cup of baby kale
1 TBSP . gelatin
Instructions
Throw all the ingredients in your blender and whiz up until completely smooth.
Enjoy!
© 2011-2014, A Girl Worth Saving. Feel free to pin my posts but do not repost my full recipe on your blog, Tumblr, or any other website.