So what's the big deal about Gelatin? It seems like every time I turn around someone is screaming from the mountain tops about how it helps clear skin, reduce wrinkles, health tooth decay and gives you hair like Beyonce.
With 40 glaring down on me like the eye of Sauron, I knew I had to start adding it to my diet.  I bought myself a can of it and starting putting it  in my tea every day and amazingly enough, I did see an improvement in my skin.  Seriously, I was in the middle of the dessert section of my book and eating sugar like a preteen and my skin cleared up.  Say What?  Yes and when my friend Sylvie from Hollywood Homestead sent me a copy of her book  The Gelatin Secret  I read through it immediately to see what other important information I had been missing.
If you are someone who suffers from the any of the following:
Joint pain
Acne and wrinkles
Tooth decay
Hormone imbalances
Constipation
Insomnia
Than you need to consider adding gelatin to your diet.  It's so simple to do. Seriously, add it to a cup of coffee in the morning and you are done for the day.
However, you need to make sure that you are buying the correct gelatin.  This is why the Gelatin Secret is your must have guide on how to navigate this super-food.
Learn The Real Truth to Gelatin
What's inside?
Learn the different between crap gelatin and real gelatin
How to get the most from gelatin
How gelatin nourishes each part of your body 
Why supplements aren't the best solution
Why you should use gelatin for Healing Bones
How gelatin helps heal your gut and how to repair leaky gut
How to easily lose weight with gelatin 
How gelatin is a beauty boost for your hair, skin and nails
The secret to healing tooth decay with gelatin
48 real food Paleo recipes using gelatin
and so much more!
This book is jam packed with information and an absolute bargain at less than $25.  No more guessing or having to search google for an hour to learn the amazing benefits of gelatin.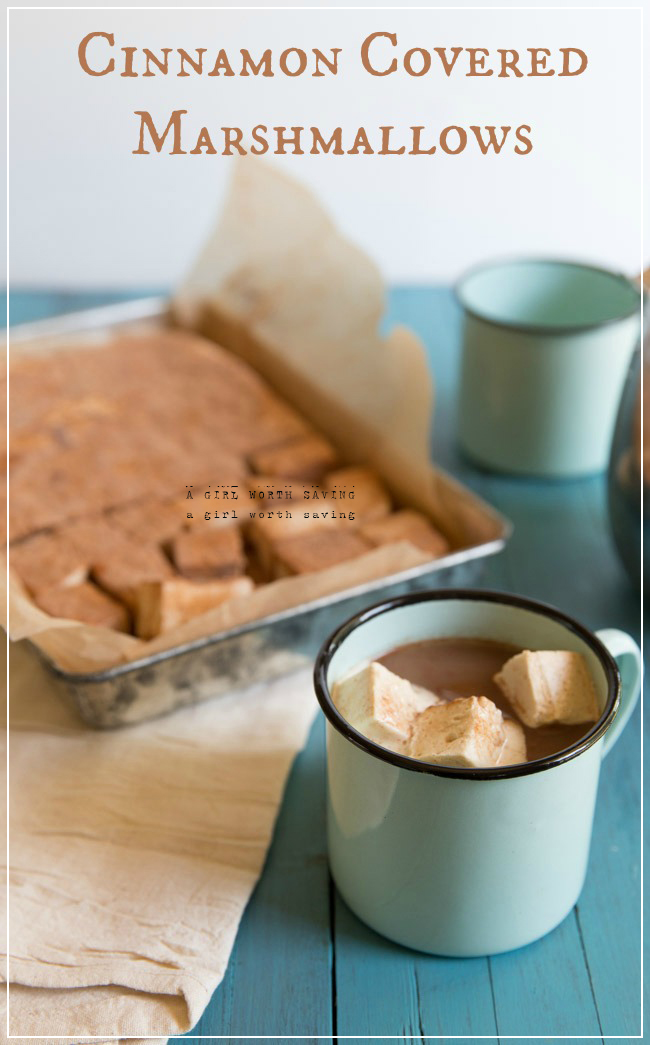 Here is one of the recipes from the book – Cinnamon Covered Paleo marshmallows that is just plain fun to eat.  Please note these can not take any heat and will melt immediately!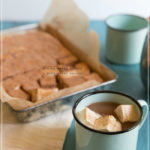 Cinnamon Covered Paleo Marshmallows + The Gelatin Secret
Print
Instructions
Line an 8 x 8 baking dish with parchment paper and grease with a small amount of coconut oil.

Sprinkle the cinnamon/arrowroot powder mix on the parchment paper and spread evenly.

Warm 1/2 cup of water on low heat and combine with the gelatin and mix well (I use an immersion blender for this)

Pour the remaining 1/2 cup of water in a small pot and combine with honey, vanilla, maple syrup and salt.

Once finished, immediately but SLOWLY combine the gelatin and honey mixture into a bowl with mixer on highest setting.

Mix on high until the color lightened and the mixture becomes light and fluffy and sticks to the beaters (this may take up to 10 minutes).

Pour mixture into prepared 8 x 8 baking dish and let cool in the fridge for 1 to 4 hours depending on how firm you want the marshmallows (less time = less firm).