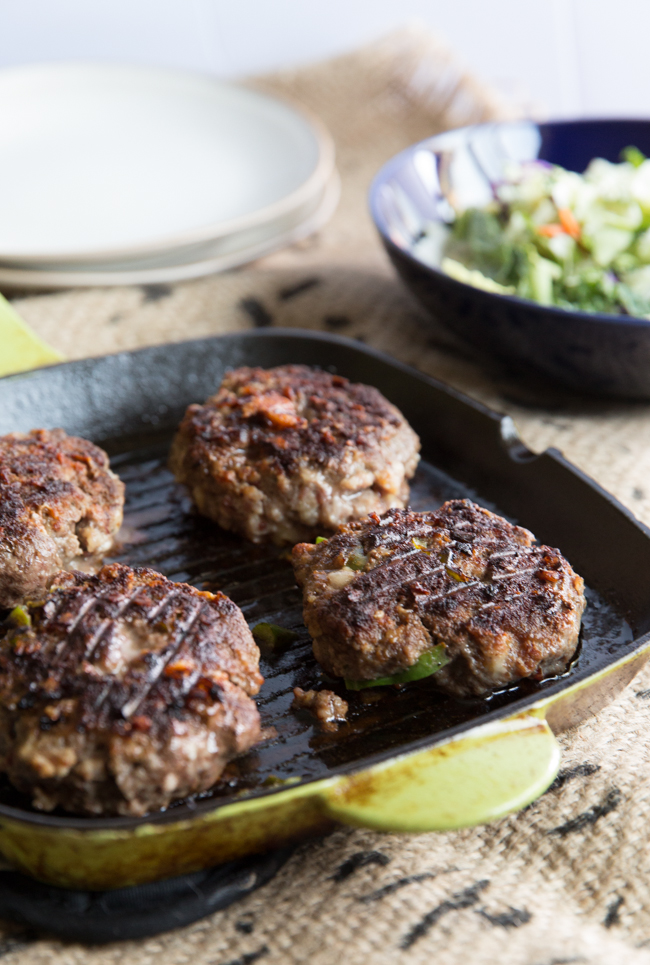 Ok, sometimes I daydream that Mr. Bejelly is a cowboy and after a long day of riding the ranch wrangling cattle, he comes to a hot meal I spent all day whipping up for him.
Then reality hits and I realize I'm not really into animal husbandry.  I don't want to live on a ranch and I am the queen of easy, 30 minute recipes.   So intead of buying 100 acres in Texas, I decided to make a cowboy burger that is spicy and meaty.
To grab this recipe for Cowboy Burgers and many more 30 Minute Paleo Recipes –pre-order 30 Minute Paleo Eats: 86 Budget-Friendly Gluten-free recipes.   I have many free recipes on the site but I'm saving up a truck load of Easy, 30 minute and budget-friendly recipes for my ebook.