Last Updated on December 7, 2020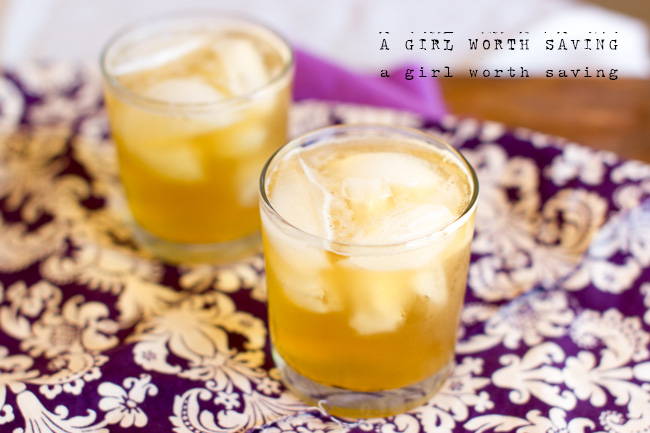 Growing up, my parents never kept soda in the house and it was a rare treat when we got something fizzy to drink. I remember one time I was at an after school Honor Society meeting (yeah, I was in that) and I drank a can of soda too fast and started coughing like a maniac. One of the teachers ran over to help me and when he asked me if I was ok, I said, yes, that the carbonation got to me. I'll never forget that incredulous look, and at that point I knew I was outside of the soda drinking club. Anyhow, I was never really into soda and am more than happy to drink water and raw milk. Mr. Bejelly is a different type of animal and it was like prying dark chocolate from the Little's hands to get him to quit the stuff.
I came up with the Coconut Chai Spritzer recipe as a way to fill his need for soda as I already had come up with a easy dirty chai recipe when I wanted something warm to drink.. You can get as creative as you like with the recipe and instead use peppermint tea, mango tea or my second favorite Sweet Tangerine Tea to make your perfect spritzer.
Ingredients
1 cup of Coconut Chia Tea
1 cup of mineral water
3 -4 drop of Stevia
Instructions
Add your chilled, brewed tea to a large mason jar.
Add in the mineral water and Stevia to taste.
Pour over ice and enjoy!
© 2011-2013, A Girl Worth Saving. Feel free to pin my posts but do not repost my full recipe on your blog, Tumblr, or any other website